Blogs
Housetel Jaipur & Step Out Cafe – A Traveler's Abode
by Rufus Reynolds
theramukaka.com
May 28, 2019
What better a place than Housetel Jaipur, a traveler's hostel with a beautifully designed cafe named Step Out. It serves some amazing vegan options to suit your appetite, along with other delicious options too.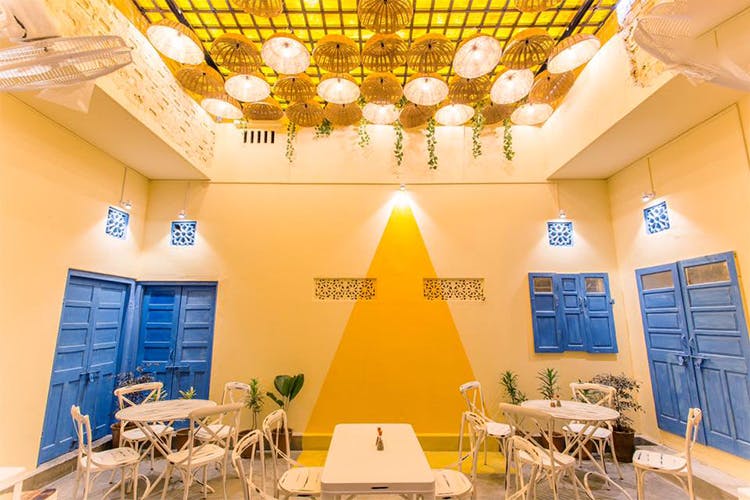 When In Jaipur, Head To Step Out Cafe For Their Epic Vegan Menu & Book Lounge
by Rene
lbb.in
Mar 19, 2019
Jaipur is a gift that keeps giving. This time, we're here to gush about the city's first-of-its-kind book lounge that goes by the name Step Out. On your next road trip, you must spend a lazy afternoon at this cafe-cum-library that comes with a beautiful garden and a killer vegan menu.
Step out cafe: The cafe is worth visiting.
Internal Blog
stepoutcafe.com
Oct 10, 2019
Step out is a travelled themed cafe serving Lebanese, Mexican, Italian, vegan, Bakery, gluten-free and English breakfast. As soon as you enter the cafe, you will find lots and lots of upcycled masterpieces of art on the walls. Every corner of the restaurant or cafe is beautifully decorated that it would even become a little difficult for you to decide where exactly you have to sit as every table as its own special surroundings including books, wall arts, outside view from the window.